Notary Public Services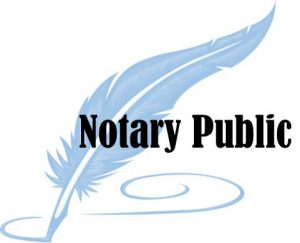 On-Site Notary Public Monday-Saturday
Finding a Notary Public in your area whenever you need one has been a challenge—until now. At Goin' Postal Zephyrhills our on-site Notary professionals will handle your sensitive documents quickly, accurately and abiding by the law, so you'll be secure knowing that "all the T's were crossed, and I's dotted". Call for an appointment (813) 783-1315. 
Come See Us When You Need Notary Service For:
       Contracts

         Legal Documents

         Real Estate Documents

         School Permission Slips

          

·        

         Medical Release Forms

         Car Title Transfers

         Power of Attorney

         Child ID Kits

 
Have A Question About Notary Public Services? Call 813.783.1315 to ask specific questions about Notary Public Services. Not in a hurry? Click on the button below to send us a message.