Packiging Supplies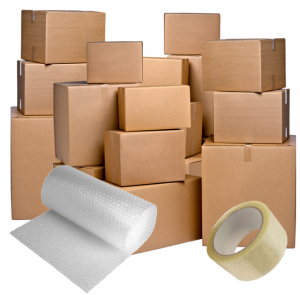 We have all the packaging supplies you could need…..
Boxes- Single wall and double wall- over 45 sizes at unbelievable prices.
Packing Peanuts & Bubble Wrap (2 sizes) by foot and in Bulk.
Tape -Heavy Duty packing and shipping tape in 3' and 2' sizes.
Tape Guns- Cut your packing time in half with a state-of-the-art tape gun. Heavy duty and Durable.
Don't want to go thru the hassle of packing yourself? No worries we can help. Bring it all to us and our professional packing experts at Goin' Postal Zephyrhills will do it for you. We are trained to pack to the Major carriers' standards of insurability. We stand behind all our packing 100%.
Mailing Tubes-for your blueprints, artwork, fishing rods, ect.
Padded Envelopes-Several sizes to best fit your needs.
Custom Boxes- We can customize any nearly any size box.
Need to purchase in bulk-We offer discount pricing for large orders.
Have A Question About Packaging? Call 813.783.1315 to ask specific questions about Packaging. Not in a hurry? Click on the button below to send us a message.